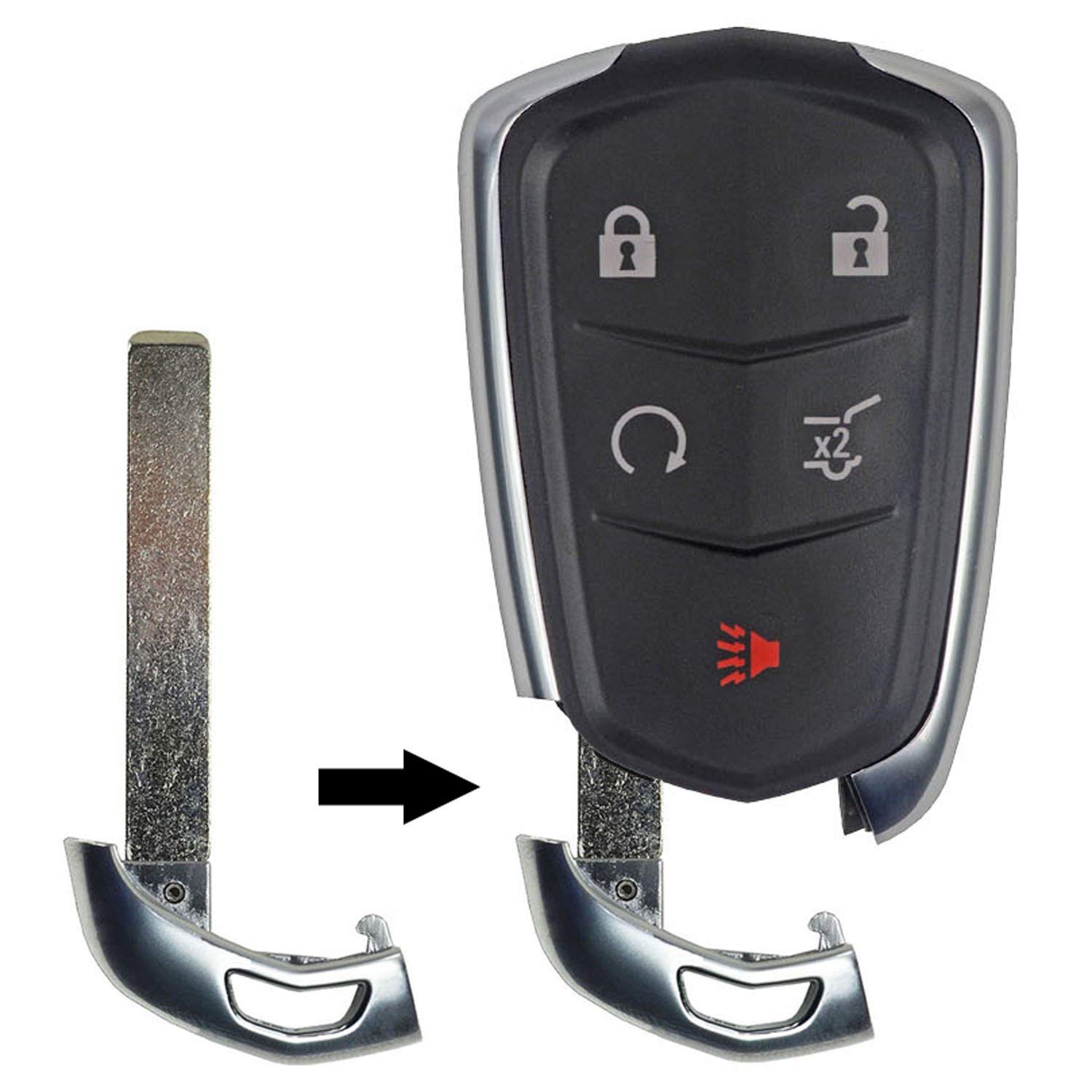 Did you lose your emergency insert key that goes inside your smart key fob? The one shown above is a high quality replacement key blade. Great for replacing lost or broken blades! There is no programming is required. If you do purchase the key shown it will need to be cut by a professional.
High quality replacement key blade for Cadillac remotes. This is a emergency key that slides into the bottom of the remote. Blade must be cut before inserting into the remote. Key has a High Security blade. Be sure your current key looks identical to the one pictured. Blade Only!! Remote not included.
The key tag program provided by the seller offers a free opportunity to safe guard your keys in the event that they are misplaced. The service is free and easy:
Simply place your uniquely numbered key tag on your key-ring.
Register your information on the website and we will store your information on our secure site.
In the event that the keys are lost and are returned to us, we will contact you and return your keys to you, free of charge!
In the event that you lose your keys and they are not returned to us, as long as your information is registered in our system, we will extend a generous return customer discount for purchasing a replacement.
ASIN: B012DZS0WO
Manufacturer Part Number: QKPMERB-88
OEM Part Number: 5922070, 22984994
---