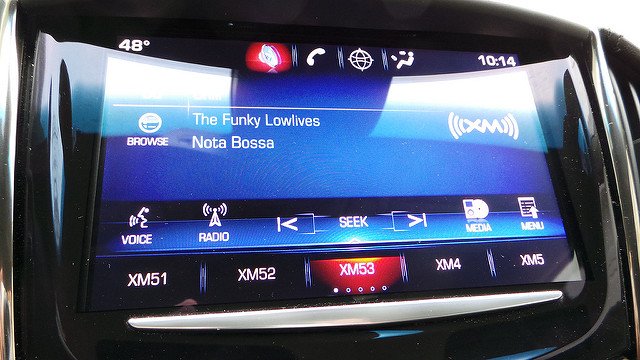 (Photo: Credits)
Recently my Cadillac CUE froze when I was at a redlight switching stations on the Pandora App. It completely froze as in it couldn't do any thing; turn off, change stations or temperature. So While I was at the light I quickly came across these simple instructions to do once I got home.
So, here's how to perform a hard reset / restart on your Cadillac CUE system:
Turn the vehicle on
Open the CUE faceplate, thereby exposing the storage area behind it
With the faceplate up, turn off the vehicle
Open the driver's side door
Wait 30-60 seconds with the driver's side door open
Close the door and start the vehicle
Lower the faceplate
While you're working with your CUE Infotainment System why not pick up some touch screen anti-glare, anti-scratch screen protectors!