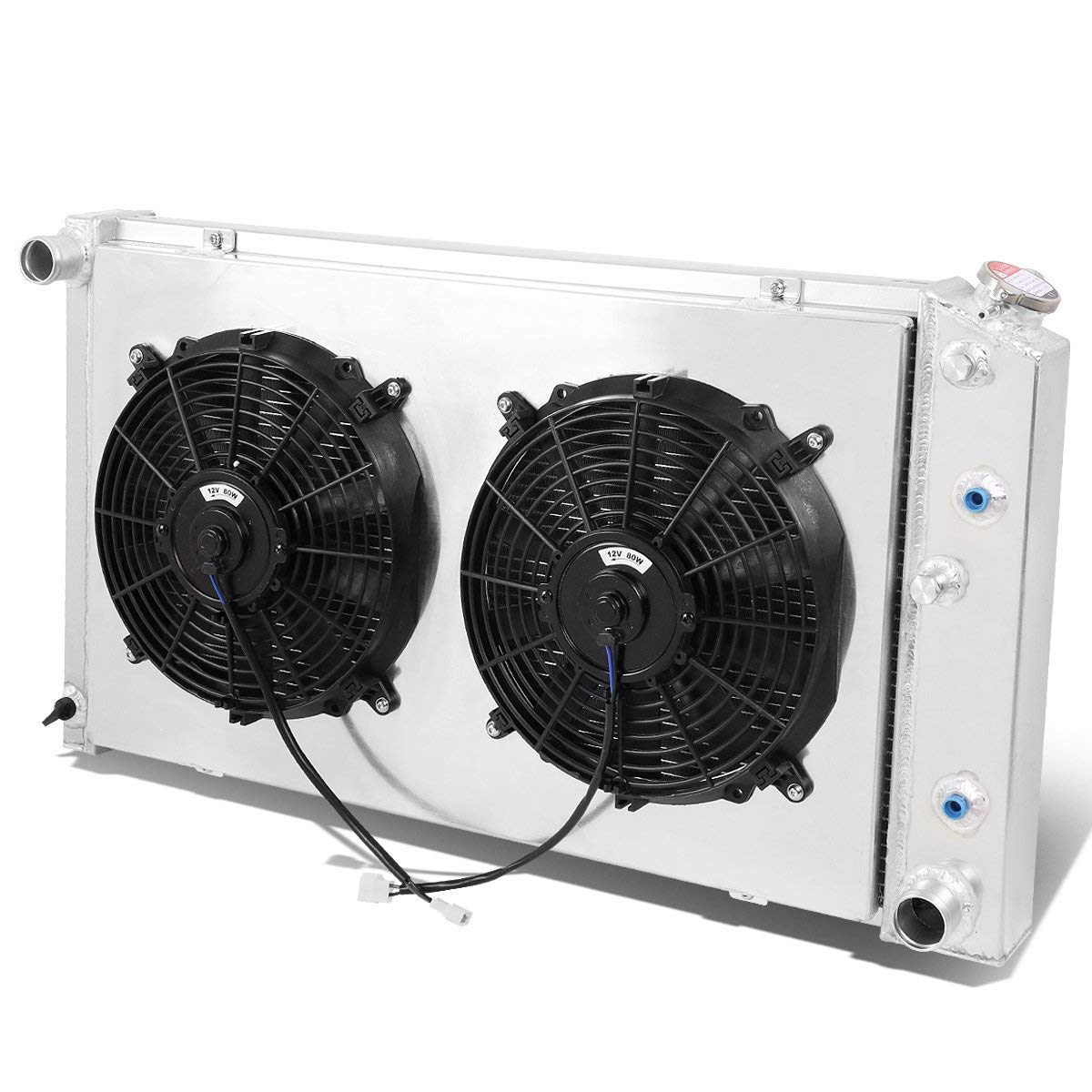 The Aluminum Radiator shown above is designed to provide maximum cooling efficiency to prevent premature engine failure. Its light-weight, and high-heat transferring aluminum features a tube and fin design that, dramatically increases surface area that enables the heat to dissipate more efficiently.
This Aluminum Radiator is at least 40% more efficient than stock ones. Most importantly, it has a much higher capacity for coolant than stock ones, which means that your cooling system will be more efficient and will be more resistant to temperature surges in racing applications.
Stronger & Higher Capacity for Coolant than Stock Units, Pre-Assembled with Aluminum Fan Shroud; Low Profile 12V Radiator Fan. Get yours today by heading over to Amazon and grab your replacement aluminum radiator for around $185 plus shipping!
---