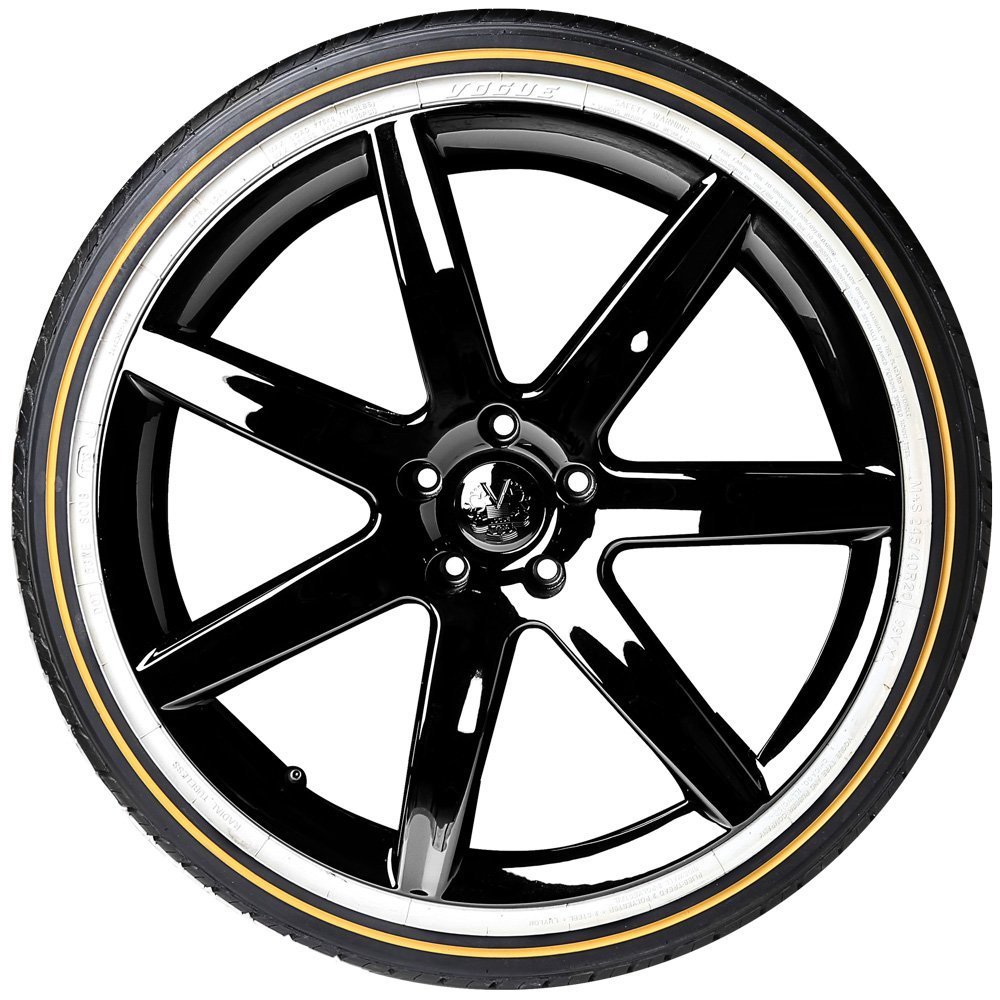 If you love the way your ride handles but you want to style up the Cadillac with some thin "white walls" then check out these tires below. The Custom Built Radial Gold/White tires come in various sizes and provide touring tire ride quality with High Performance Handling and long tread life.
VOGUE Custom Built Radial VIII 205/55R16 – $117.30
VOGUE Custom Built Radial VIII 245/40R20 – $306.69
VOGUE Custom Built Radial VIII 235/50R18 – $303.67
When purchasing tires for your Cadillac please make sure you check that the tires will fit your year and model. You can also check out the TireRack.com to search for the perfect tire size if you don't know it off the top of your head.
---