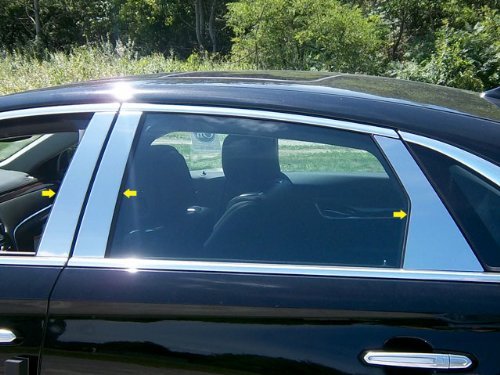 (Photo: Credits)
Looking to add some chrome you your 2013 – 2015 Cadillac XTS? How about some the trim pillar posts that are around the front and back doors?
These chrome pillar posts are precision Engineered to fit your 2013-2014 Cadillac XTS for a factory-like fit. They're constructed from the most durable Stainless Steel in the world (Guaranteed to never rust!) and are brilliantly polished mirror finish (Matches factory chrome perfectly).
Never the less the installation is fast and simple: Every piece is packaged with pre-positioned Automotive Grade 3M Adhesive, ensuring that our stainless steel pillar post trim will adhere firmly for the life of your vehicle.
Manufacturer Part Number: LUXFX0972
ASIN: B00NVVN61A
---