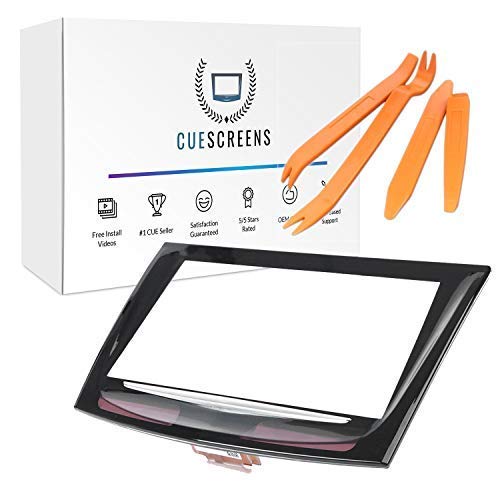 The Cadillac CUE replacement touchscreen shown above is an OEM replacement part that comes with free trim tools and free install guides. 100% OEM features with improved connectors, Anti Glare, and rubber gasket for top quality. The shown replacement touch CUE panel; allows you to save around $1,500 to fix your own cracked or unresponsive CUE system.
The replacement Cadillac CUE screens are designed for:
2013-2019 Cadillac ATS, ATS-V
2015-2019 Cadillac Escalade/ESV/EXT
2013-2016 Cadillac SRX
2013-2019 Cadillac XTS
2014-2019 Cadillac CTS, CTS-V
2014-2016 Cadillac ELR
The Cadillac CUE replacement kit is over on Amazon for around $139.95 with One-Day FREE Shipping.
ASIN: B07MFZVSVF
Item Model Number: 5841849960
Manufacturer Part Number: 761591205457
---