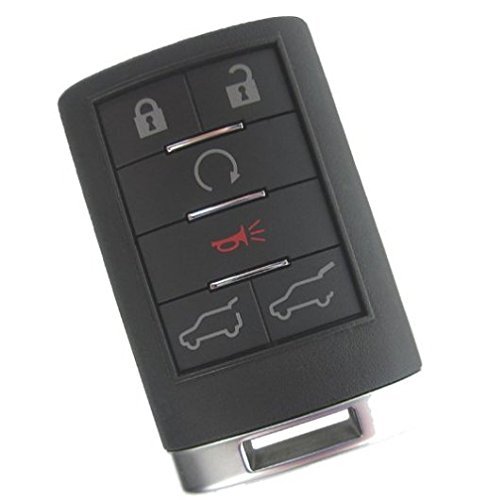 Do you need to replace the 6 button keyless remote for your 2007-2013 Cadillac Escalade? The replacement keyless remote shown above is self-programmable; you'll have to email the Amazon seller the year, make and model of your vehicle for the programming instructions. (2011 and newer models are unable to be self programmed and will require a trip to a dealership or automotive locksmith for programming).
When ordering please make sure that this is the correct remote you need prior to purchasing. You may want to review your owners manual to see if the year of your Cadillac Escalade is self programmable.
Apparently right around the year 2010 Cadillac keyless remotes stopped being self programmable, however you may want to check to be sure. You might have to take it to your local Cadillac dealer or locksmith to be safe. This replacement remote includes a Duracell battery inside.
ASIN: B019CTTHHG
OEM Product: OUC6000066
OUC: 60270
---