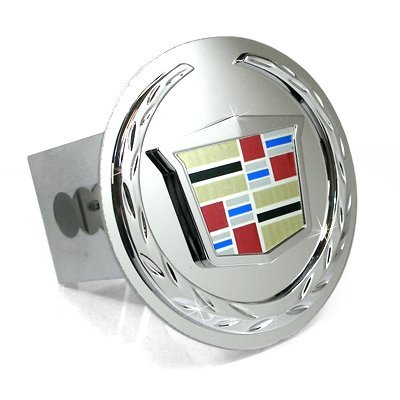 Cadillac Escalade hitch covers are very classy. These are premium quality in a light weight design — the shaft is a hollow design of stainless steel so it won't rust or jam with dirt. The logo is available in Chrome with the new Cadillac logo. Mounted on a Chrome-Quality stainless steel plate, and securely assembled with pins. Fits 2″ receivers.
Need one for your Cadillac Escalade?
Simply visit the site to get yours for around $32 plus shipping.
---