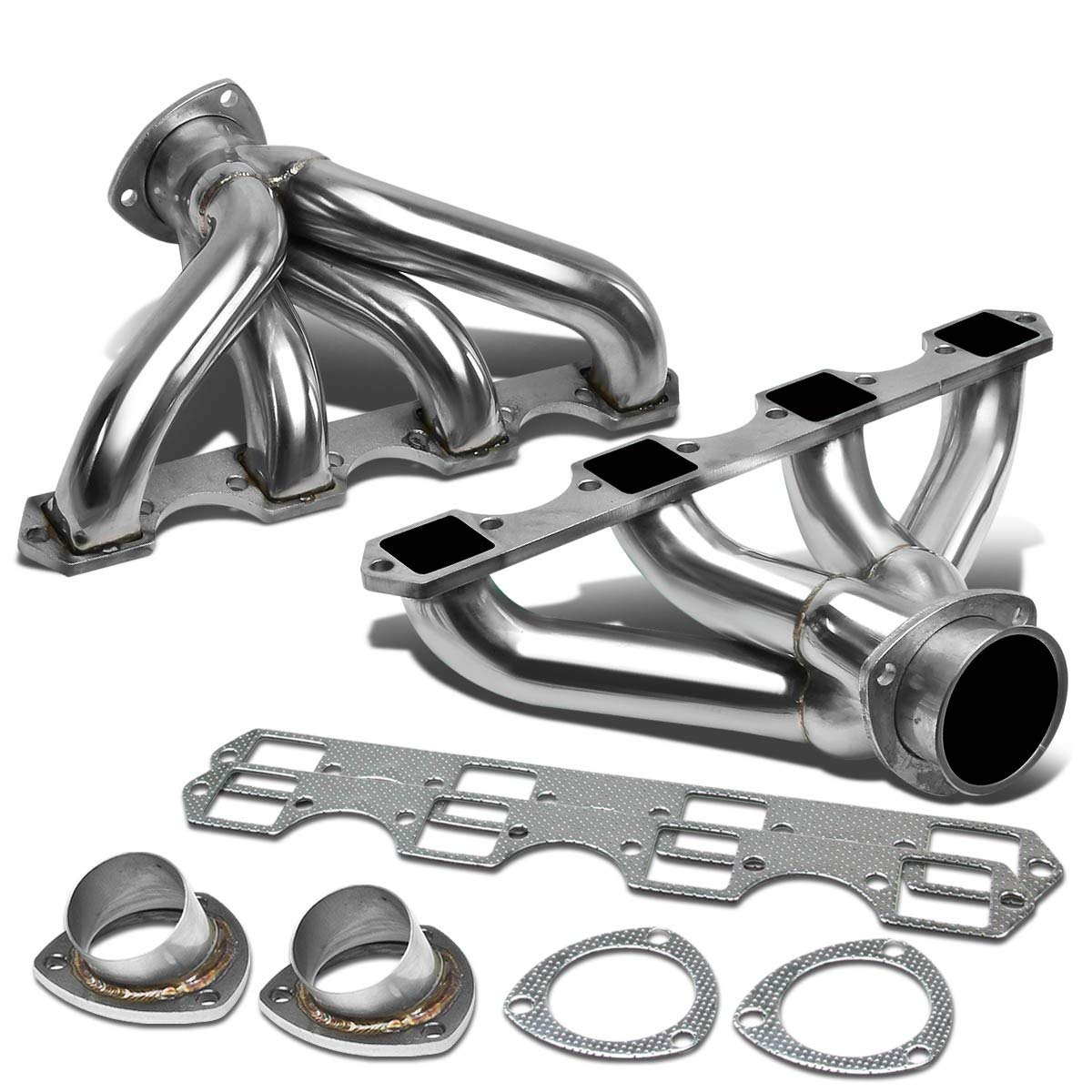 The Stainless Steel 4-1 Exhaust Header Manifold shown above is for a Cadillac with a big block V8. It's Made of High Quality T-304 Stainless Steel Material and offers the best flow characteristics for the Engine at High Engine Speeds. Designed to increase High Flow Air, Instantly Gain 10 -15 Hp. / Tq.
The exhaust manifolds found in the 1968-1979 Big Block Cadillac engines were designed to combine the exhaust gasses from each of the cylinders quickly with a manifold that was cost effective to produce. Tubing has been optimized for the 425, 472 and 500 engines. This creates a reduction in cylinder back-pressure and improved exhaust gas velocity. These improvements free up lost horsepower and torque. An added benefit is a more performance oriented exhaust sound.
Note that the Installation instruction is not included. Professional installer is highly recommended! Head over to Amazon and grab yours for only $92.68 & FREE Shipping!
ASIN: B019EYKT44
Manufacturer Part Number: AD-HDS-BBC-82L-Z
---